Making the world beautiful
One design at a time
I am a UI/UX Designer and Creative Director
I`m a dedicated creative, specializing in UI/UX App & Web, Branding and Print Design working with businesses, charities and design agencies from all around the world.
When working with my clients I consider myself part of the team; working with you to achieve the most effective communication. I have a long list of happy clients which is why 95% of my clients are repeat business or referrals.
Creative Director
Starting with basic websites and branding designs, several years ago I found myself working as a Graphic Designer for the company Lunatix. In the following year I took the lead for more and more complex projects within the company and soon enough visually appealing designs, subtle details and brand guidelines combined with innovative interfaces across various touch points became my daily companion. At that point I was the lead graphic designer on all the projects I was involved in, that came through Lunatix with 90% of all my clients being international companies and as a result the following year I decided to open my own company and expand my work due to increase demand of my skills.
Since beginning my journey nearly 15 years ago, I've done remote work for media agencies, consulted for startups & Fortune 500 companies, and collaborated with talented people to create digital products for both business and consumer use.
UI/UX Design
A user-centered mindset and sensitivity for design turned out to be the perfect fit when collaborating with agencies, clients and brands to develop digital concepts and solve problems together.
This rough framework outlines my process of developing digital experiences:
1. Research and gather the present state
2. Structure setup and content of the project
3. Concept and Strategy
4. Create, evaluate and iterate deliverables like:
Personas
Site maps
Use cases and scenarios
User flow
Sketches and infographics
Wireframes
Visual Designs
Interaction Design
Customer experience modeling
Graphical User Interface
Skills & Abilities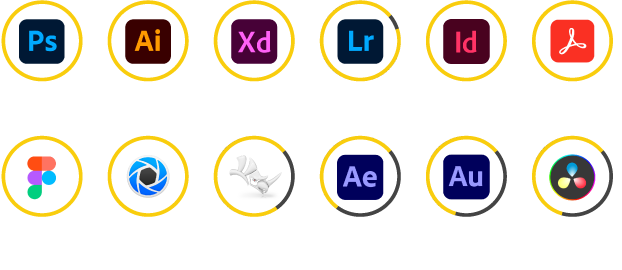 [/vc_row_inner]
UI/UX Apps & Website Design | Wire-framing | Graphic Design | Branding | Mockup | Responsive Design | Prototype | Style Guide | High Fidelity Design | Mobile App Redesign | iPhone UI Design | Android UI Design | Interaction Design | Customer Experience Mode | Logo Design | Packaging | Corporate Identity | Brand Developing | Posters | Brochures | Social Media Marketing | Photo Manipulation | Publication Design | Vector Illustration | Book Design
Enough Talk, Let's Build Something Together