TOOLS
Adobe XD
Adobe Illustrator
Adobe Photoshop
DELIVERABLES
App UI/UX
Graphic Design
Web UI/UX
Digital Marketing
Branding
Hope is a new, revolutionary Mental Wellbeing Application that helps you take small but significant steps towards a positive state of mental wellbeing. In the modern day, time is the biggest single commodity, but is also the most limiting factor when it comes to self improvement. Mental wellbeing in particular often ends up suffering as a result of a lack of time, competing with the many obligations people experience in day to day life.
Your Personalized Self-improvement Journey
No matter how big or small, Hope will ensure everyone utilizes the limited free time they have available to maximize and prioritize their mental wellbeing. In contrast to other Apps on the market, Hope takes into account various user data points, including the time each user has available daily, algorithmically building a fully personalized, custom schedule of actions that the user can undertake to contribute towards a better state of mental wellbeing.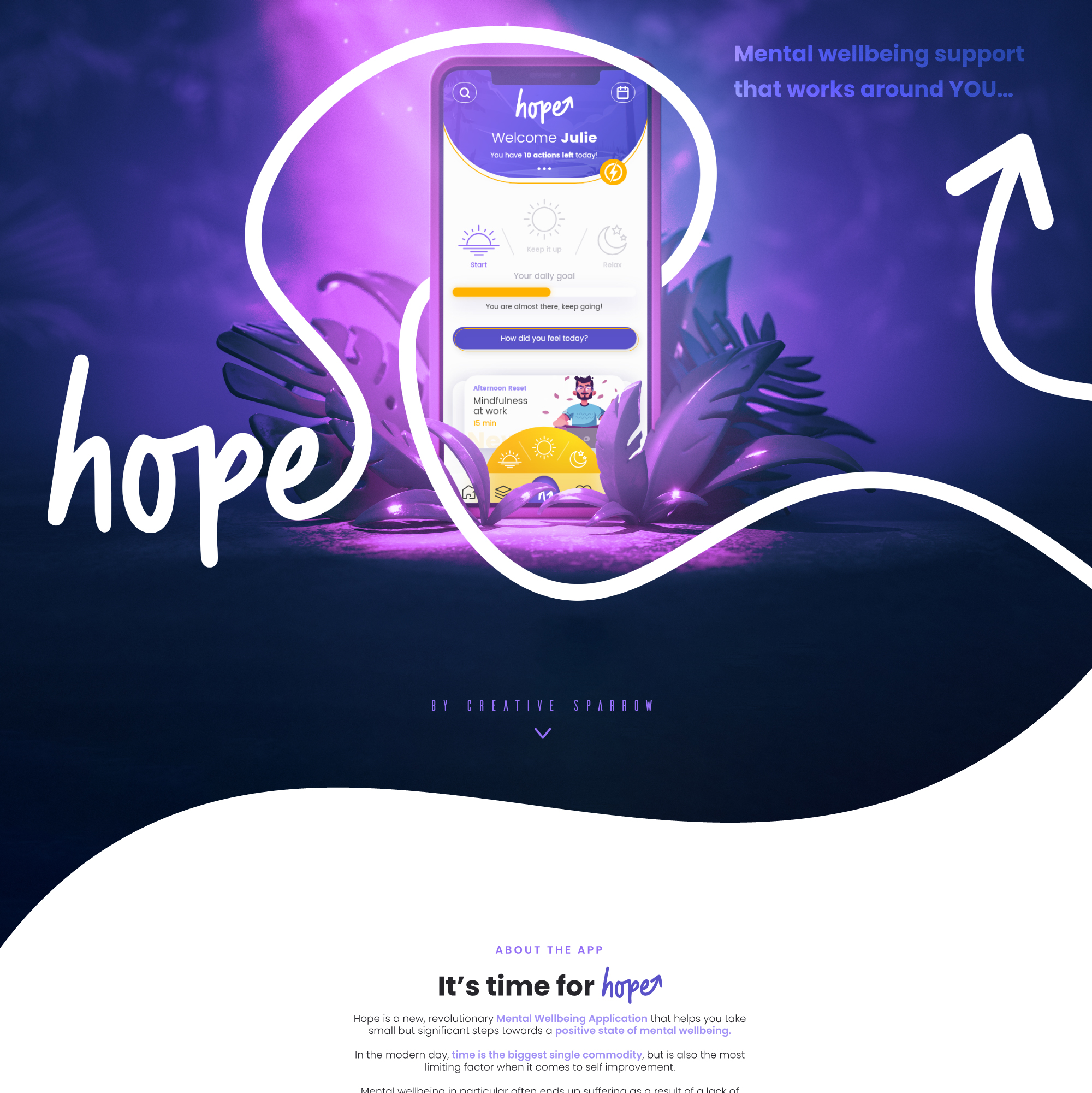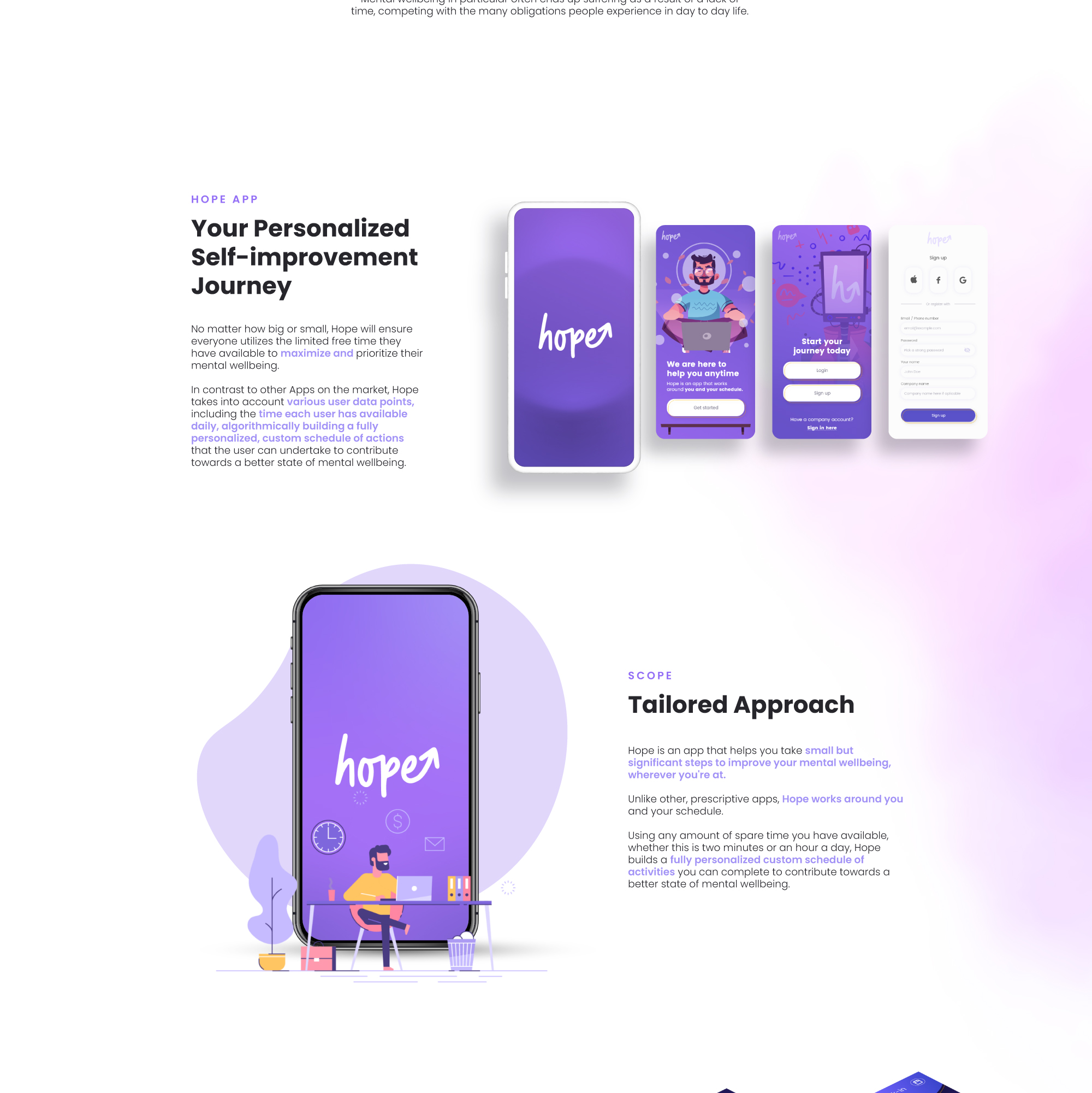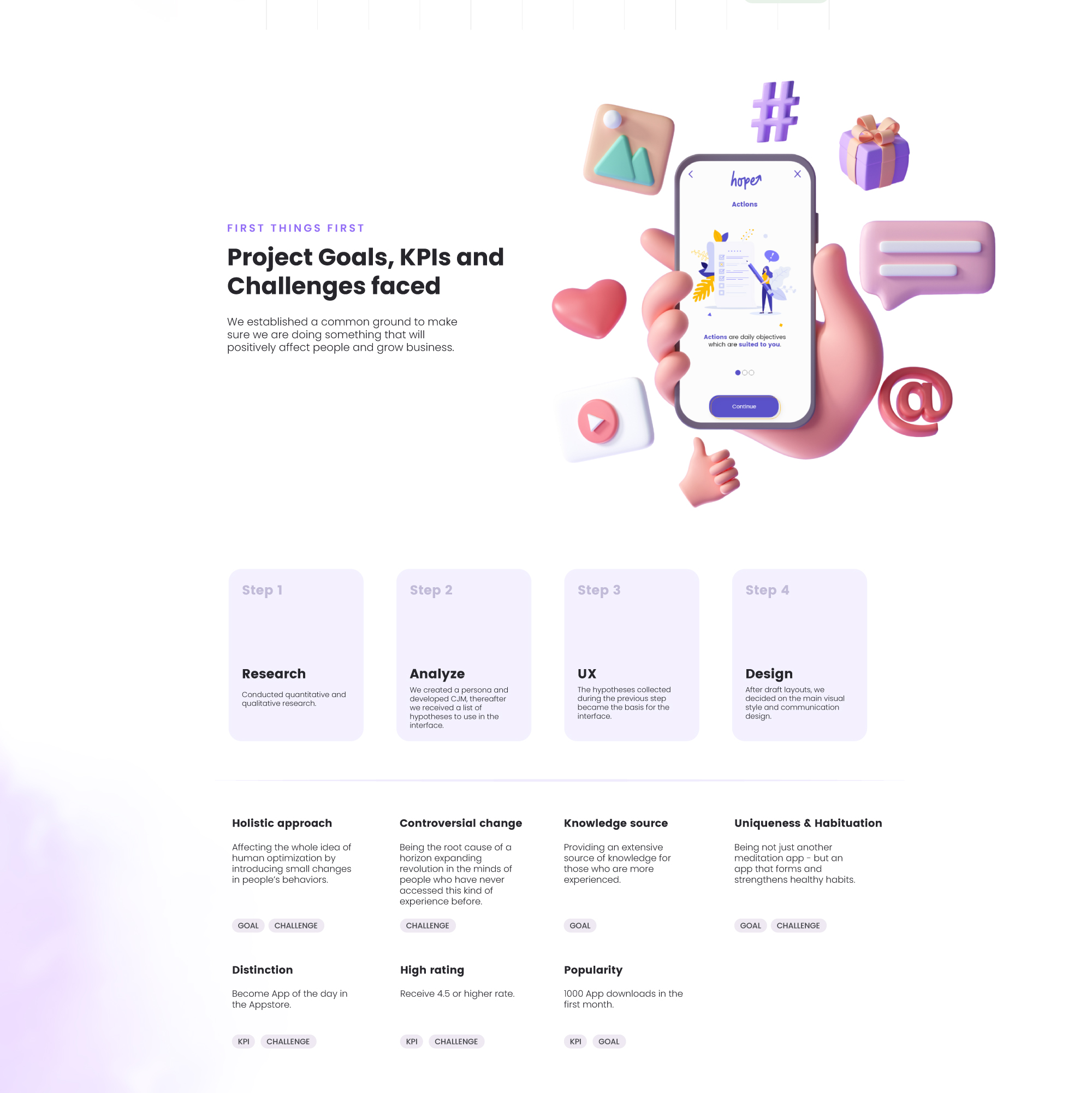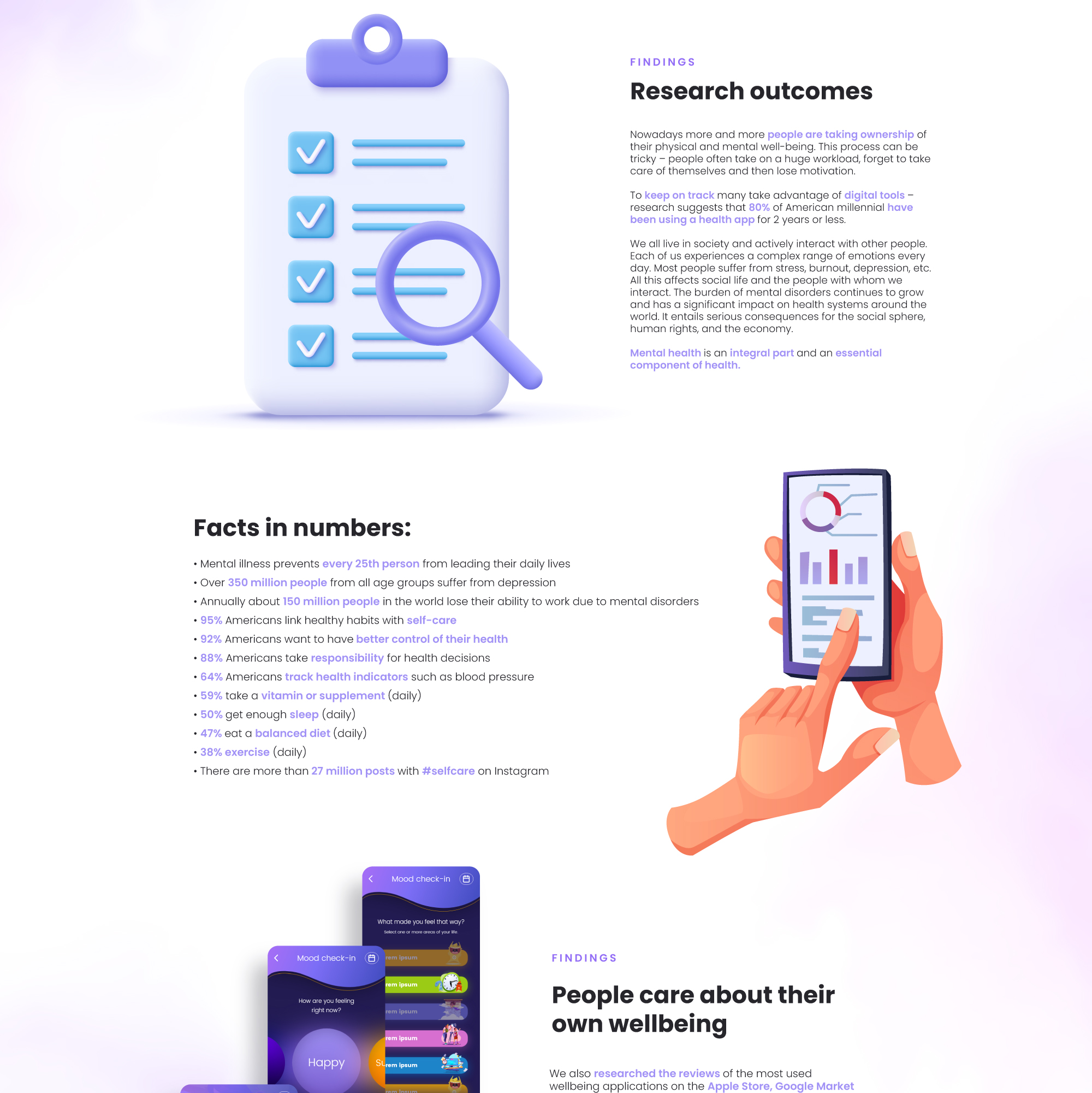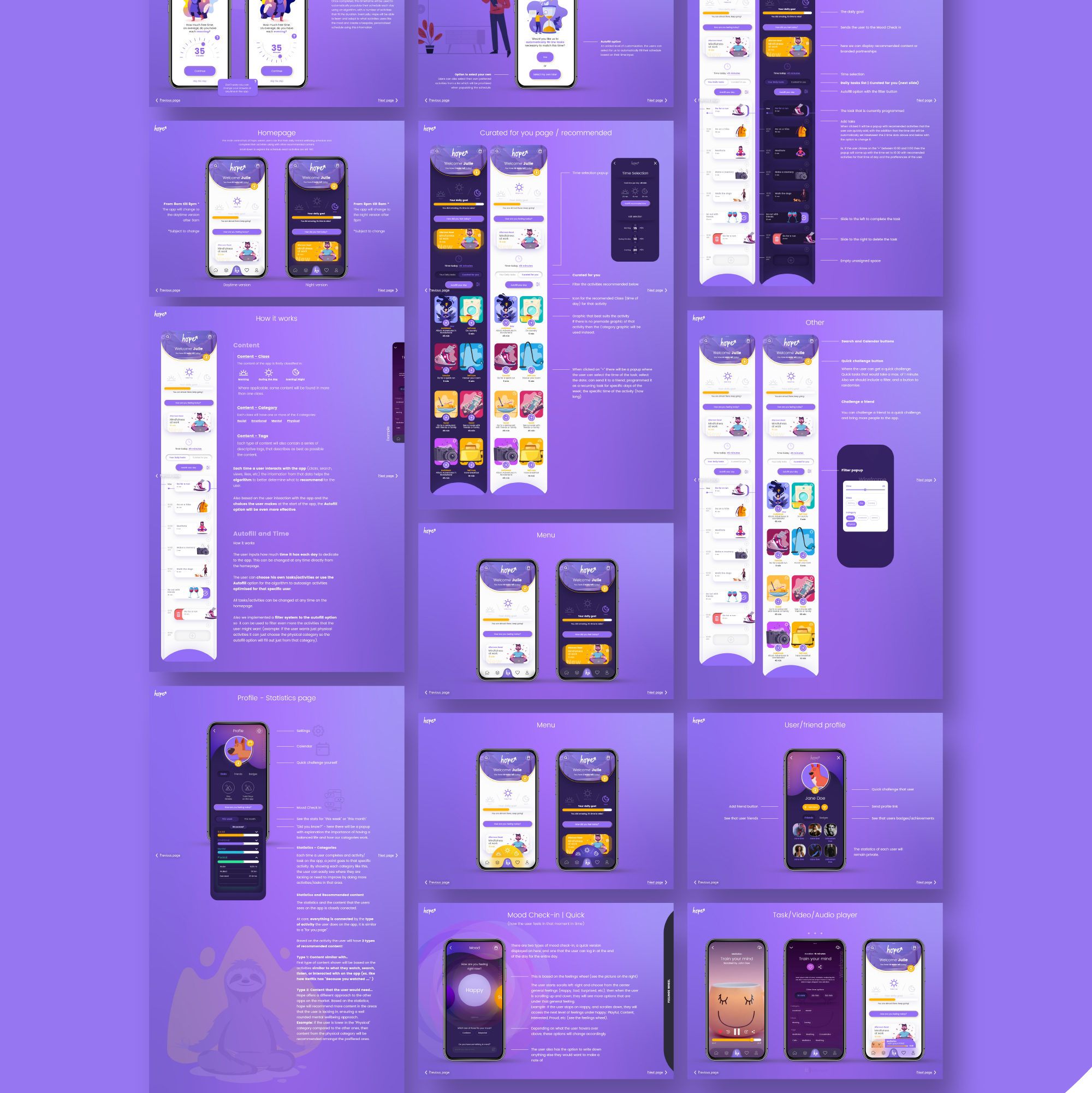 Enough Talk, Let's Build Something Together